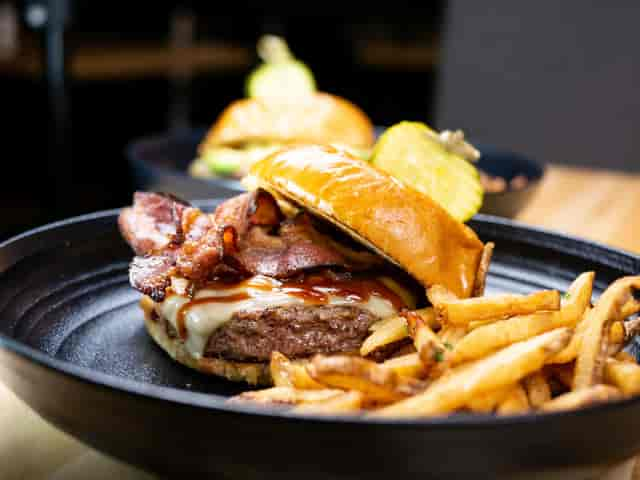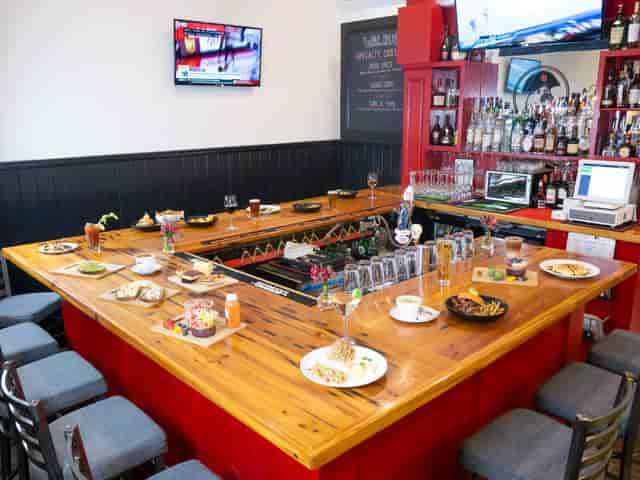 Our Story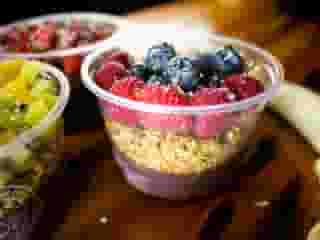 OUR STORY
Our family loves food and travel, everything about a great meal in a cool place, wonderful city, or small town, where the conversation helps to make the day. I think most of our European or West Coast experiences have included great cafes or unique bistros.


Everything on the menu all the time.  Want a steak for breakfast? Omelette for dinner? How about a glass of wine while your friend has an espresso? Bistros all over the world do this so well. Whether you make your home in Mattapoisett, live on the South Coast, summer in the tri-town, or are here for the first time, we hope you will make the Walrus your home away from home.


The Sudofsky Family
BEHIND "WALRUS AND CAPTAIN"
John Lennon and The Beatle's brought the Walrus to us all after the Lewis Carroll poem, "The Walrus and The Carpenter".  And, if you look closely at Robert Louis Stevenson's Treasure Island, although it's only mentioned once or noted on a map.....the Walrus was Captain Flint's pirate ship. Our name is a nod to the idea that a Bistro makes you feel connected.
 
The Walrus and Captain salutes the special feelings that evolve from combining good food, friends and family, a fun atmosphere, great staff, and great music. We want the Walrus to be this for you.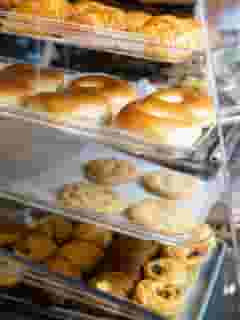 FOOD MISSION
From the first day we met Billy Brandi, it became clear we would create a menu with clean and healthy entrees, keeping it simple, provide less gluten, and use fresh ingredients.  All while having no wheat flour in the kitchen. We remember a time when the only gluten on the plate was the roll or the pastry. 

Again, a nod to the West Coast with avocado toasts, cold pressed juices, and, of course, açaí bowls.  Can you pronounce açaí?
 
Pain d'Avignon and Sunrise Bakery are our fantastic bread and pastry vendors. We salute their fine quality and enjoy rounding out our offerings with their delicious products.
 
Last but not least, our red bar. We wanted to create a space where you could indulge in a conversation with any of our incredible bartenders and enjoy your time.
 
French Wine. We pride ourselves in offering wines you don't find next door or down the street.  From several Bordeaux reds, to a few good Provence Rose and a beautiful tasting Sauvignon Blanc, none of which are all that expensive. And, in true Bistro style you can find a full range of prices, from a very inexpensive California red to a Medoc Bordeaux.  As we grow, we intend to continue adding more specialty wines and explore more of the California reds and whites.
 
Cocktails. Aperol Spritz. Another nod to the European Bistro. Summer is just a little better with this great fresh cocktail. There are several spritz style drinks in addition to refreshing beers. Gary Rosa, our manager, and resident bar man is a throwback. A life long bar man, gentleman, and mixologist. We all look forward to the Moscow Mule club and the new creations coming from the red bar.